I invite you to explore my YouTube channel, where you'll see first-hand how insulation looks in dark and mysterious attics, crawl spaces, and basements scattered across Maryland. Witness first-hand how we tackle the unique challenges found in these hidden spaces, and gain valuable knowledge on how to conquer your own house.
Like this article?
Get two free guides:
Replacement Window Report &
Home Efficiency Report
Join a community!

Learn how to move the
home comfort needle!


Save Energy
Effective Tips
From a Certified Pro
Energy Auditor
Eric Gans
Certified Energy Auditor

Residential Comfort & Energy Efficiency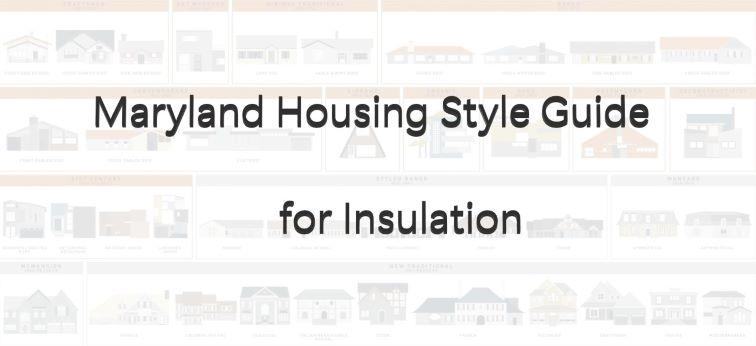 Written by Eric Gans
I have completed over 2000 Home Performance with ENERGY STAR® home energy audits in Maryland and I like to write about my experiences.

I've Been All Around Maryland Since 2006
One reason I left the hotel industry in 2006 was Beltway traffic. Little did I know that I would eventually be driving all over Maryland - and loving it!
One day I might make stops in towns like Shady Side, Germantown or Bel Air. Other days I could start in Prince George's County and end in Baltimore City. As I write this, last week I began in Annapolis near the water and ended up in Sykesville on a farm.

Energy audit at a home in Annapolis on Crab Creek

When you travel around to different communities on the regular it gets easier to see similar types and styles of houses in different pockets.
For example, you will find a lot of homes in Annapolis that have a distinct feel of a beach cottage. Literally, the houses in some cases are insulated as if they are only being occupied in summer. Yet, nowadays the house is occupied all year long, but the insulation doesn't get any love!
Another example can be found in Bowie where large neighborhoods are made up exclusively with Levitt homes, built on slabs with their furnaces next to the laundry machine. These houses were poorly insulated and most of the homes that have newer insulation, still didn't get treatment right.
In Columbia, Maryland there are a lot of Colonial style A-frame houses with big attics and electric heat pumps that don't stop running on extreme weather days...and there is a common reason as to why.

Common Issues Exist Amongst Similar Style Homes
Getting early exposure to so many houses in Maryland prior to getting certified as an energy auditor has given me a huge advantage when it comes to correctly diagnosing problems and recommending treatment for my customers.
By having so much exposure in advance, I have had much more time to focus in on the issues that exist and begin to find the patterns and similarities surrounding the issues in each housing type. Knowing what is happening and knowing that it happens to so many others gives me the confidence to solve the problem.
Creating a Maryland housing style guide should help Maryland homeowners better understand the different problems that exist in different types of homes around where they actually live.
Same problem in two different Maryland attics.

Help You Discover Easy to Fix Problems in Your Home
One example of a great way to improve your home's energy efficiency and your overall comfort is to perform a quick assessment of any ducts around your HVAC air handler. They are typically in the basement or in a closet.
I often see large gaps and holes in HVAC ducts near the handler and these issues are low hanging fruit that you don't need an energy audit to learn about and fix.

Audits uncover common, easy to fix, inefficiencies
Another example is a split level house that has an attic access panel in a vertical wall. It could be in the staircase or maybe in linen closet. Typically, those panels are not properly insulated and sealed and it will make the upstairs more uncomfortable as a result.

Learn How an Energy Audit Might Help You
One of the biggest challenges for most people is to keep an open mind, especially on the things that we all are supposed to know - like how to take care of our homes.
At the completion of an energy audit I can feel the gratitude and appreciation flowing from my customers. I know that I have enlightened them on some level with regard to the source of their issue - and it makes a whole lot of sense.
So, if you still think it is windows and doors or a shiny, new HVAC then you might be missing the point which makes you a great candidate for the assessment!
The Guide's Purpose
A great starting point is to learn about some of the problems and solutions in houses that are similar to yours. This process could help you see the connection between the value of the energy audit and how it can help educate you and set you on the right path towards better comfort and energy efficiency.
Find a home near you (by county) that has similar characteristics:
Anne Arundel County
Annapolis
Crofton
---

Baltimore City

---
Baltimore County
Middle River
---
Carroll County

---
Harford County
---
Howard County
Columbia
Woodstock
---

Montgomery County
Bethesda
---
Prince George's County
Bowie
---