Building Analyst - Envelope Professional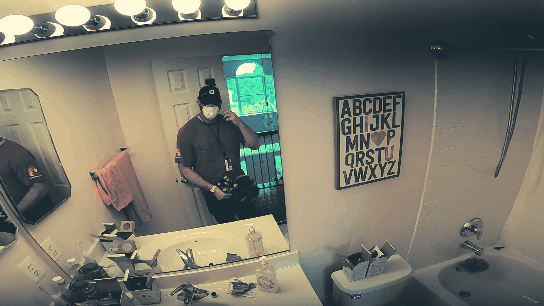 Helping Maryland residents connect the relationship between home comfort & energy efficiency.

Eric Gans - Certified Home Energy Auditor
Back in the day, I spent a good amount of time with my window and siding customers pointing out how the exterior parts of their house work together.
In August of 2009, as an example, one customer decided to make me a shrimp lunch because I was there for so long.
At the time, like many in my field, I failed to understand some of the key connections between the inside and outside of a house.
Now I use three-dimensional thinking to give YOU the best possible advice. I can teach you how to make your home more weather resistant and my specialty is air infiltration and exfiltration.
With over 2000 home energy audits under my belt in Maryland, I know the common places around a house that are problematic and I can show you!
A Different Way to Think
Who has time to think about Building Science? You gotta, at least for a minute.
We live in buildings that are wasting energy. In most cases, the losses can easily be reduced. If you know where to look, there are big opportunities for money saved, comfort gained and to help climate change.
If you are NOT in on a few key insights it won't take long to get on the wrong track when trying to improve your home.
I went down the wrong rabbit hole myself a few times and it took me twelve years to figure it all out.
I can teach you in a few minutes!
Hospitality Came First
In 2006 I left a five-year career with Hilton Hotels Corporation. I had a great role and boss with the Embassy Suites in Old Town Alexandria, VA.
In the hotel business people and high quality service are the top priorities. It came naturally to me and I received recognition for my work while with Hilton.

Me with Important People - 2002 - Hilton Hotels Corp.
Teamwork is also important. Coordination, proper management techniques and attention to detail make a hotel operation flow smoothly.
As it turns out, running a successful hotel is much like running a successful home performance project that pays off.

The Start of My Exterior Remodeling Experience
In 2003, a friend took a bold leap and started a small window company, and as the business gained momentum, he turned to me for help - despite the fact that I had no prior experience in the home improvement industry.
We decided to take a different approach - we prioritized the overall process and customer experience. And our gamble paid off - in no time, our company took off and became the talk of the town, thriving for an impressive ten years!
As soon as I started working in the window company, I knew I was in the right place. I was always eager to experiment with new products and showcase their features to customers. One of my favorite demonstrations involved smashing a baseball bat against laminated window glass to show how it adds an extra layer of safety. You might recognize me as the guy in the red jacket from the 2008 video!
But my curiosity didn't stop at windows. As I dove deeper into the world of home improvement, I discovered other important projects like siding, roofing, and gutters. I liked the intricate details of each project and learning more was fun. With every new challenge, I became more and more skilled - honing my understanding of each system and the way they worked together.
Read a small portion of this testimonial from 2013.
Read the entire letter here.
Although reviews were good and the focus was always on customer service and quality materials, other factors lead the company to shut the doors in 2015.
Setting a New Path in the Maryland Home Remodeling Space
After that, I started taking on roles with other local contractors, but soon realized something was amiss. Despite enjoying helping others improve their homes, I felt a nagging sense of dissatisfaction - like I was lacking passion. It was clear that I needed to take a step back and re-evaluate what I truly wanted out of my career.
In 2017, I stumbled upon an incredibly fascinating way to help homeowners - Home Performance! From air sealing to attic insulation, proper ventilation to low-cost HVAC improvements, I was eager to learn everything I could. The required certification was a challenging blend of science and residential building knowledge, but I was determined to succeed. By the end of that year, I had earned my Building Analyst certification through the Building Performance Institute.
But it wasn't until I conducted a home energy audit on my own house that I truly experienced the benefits of this work. The rebated insulation work in my attic made a huge difference in my home's comfort and energy bills. That feeling of successfully bringing a professional skill into my personal life was exhilarating - and I knew I had to spread the word.
For me, building science principles took on a new meaning. I firmly believe that every homeowner should learn a few key concepts that can make a significant difference in their comfort, energy bills, and home's overall efficiency.
These days, I'm proud to say that I've earned all of my licenses and I'm helping Maryland homeowners solve their home comfort issues and lower their bills. Thanks to the Home Performance rebate program, customers of BGE and Pepco are signing up for our work - and the results have been consistently impressive!
Why Should You Get Your BGE or Pepco Energy Audit with Me?
In addition to superb energy audit experience and detailed reporting package I also offer the following:
Warm Friendliness
Developed Communication Skills
Window Expertise
Roofing Knowledge
Siding Professional
Insulation Know How
Diagnostic Testing and Interpretation
Dedication
Respect for Your Property
No Sales Pressure - Ever


Eric Gans
301.957.6532
eric@hometrustremodeling.com




Building Performance Institute

Eric Gans
Building Analyst
Envelope Professional
BGE Approved Energy Contractor
Pepco Approved Energy Contractor
Helping You!
*Improve home comfort
*Educate you about your home
*Find air leakage in your home
*Improve energy efficiency
*Use science for solutions
*Assess your building's shell
*Help prioritize improvements
*Find the root causes
*Assess insulation levels
*Measure indoor air quality
*Evaluate windows & doors
*Evaluate attic ventilation
The Big Secret About Replacement Windows
Considering New Windows?

It took me 12 years
to figure this one out...