Like this article?
Get two free guides:
Replacement Window Report &
Home Efficiency Report
Join a community!

Learn how to move the
home comfort needle!


Save Energy
Effective Tips
From a Certified Pro
Energy Auditor
Eric Gans
Certified Energy Auditor

Residential Comfort & Energy Efficiency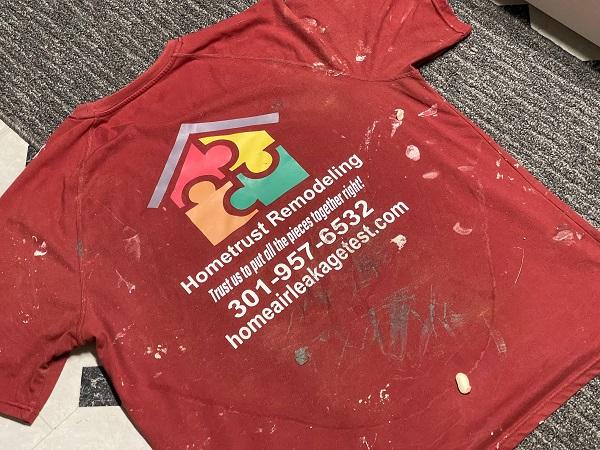 Hello neighbors. If your house has a crawl space or you happen to live in Leishear Village (Maryland) then the information in this post might be of use to you.
Every morning my task is to walk our two dogs. The foyer is a perfect place to get set for the walk. The dogs can sit and stay while I get ready and leashes, jackets, poop bags and shoes are all in the area.
Now I am not sure about you, but it takes me a minute to warm up on a cold morning and unfortunately the foyer is very cold! It is much colder than the other parts of the house.
This is because the foyers in most of the same model homes in Leishear Village are built on mini-crawl spaces. Interestingly, I was speaking to my neighbor who says he has been in the house since it was built in the 80s and he did not realize this fact.
Crawl space designs in the 80s had a few flaws. For starters, the large vent in the crawl space that most people have come to rely on is actually the biggest source of the problem.
To fully understand you have first know that insulation (batt, blown) does not stop the flow of air. It is not designed to stop air flow. It stops the transfer of heat. Most insualation must have some sort of air barrier for it to work best.
So, a crawl space vent is allowing cold air infiltration in the winter that can migrate right up through your walls, through insulation and into your home.
In summer, we are always trying to rid our homes of the Maryland humidity. An open air vent to a space beneath your living space with only fiberglass insulation is a recipe for uncomfortable indoor conditions and higher energy bills.
So, when we decided to get our foyer floor replaced I thought it would be a great chance to open up the sub-floor and get into the space and see what is going on down there and it turns out…a lot!
Crawl spaces create lots of issues around a home so any chance to properly encapsulate it is a good idea. Past research has shown that a conventionally vented crawl space that has been converted into an unvented and conditioned space tends to operate similarly to houses with basements, with several benefits for the homeowner: • Energy savings • Comfort • Moisture control • Long-term durability • Healthier air quality.
How to treat a crawl space in 2020…
Encapsulation!
1st a properly sealed vapor barrier must be installed at the crawl floor. In a small space like this one it is easy to make the vapor barrier seamless, but in larger crawl spaces great care must be given to sealing any seam.
A crawl space is responsible for a large amount of humidity that enters a home. Not only does the vent on the side of the crawl space allow moist air in on a hot humid day, but the ground also produces moisture that must be contained. That is why a thick plastic vapor barrier that is properly sealed is key to keeping any moisture from the ground below the plastic so it does not migrate into your home.
When I decided to crack open the spray foam "Froth" Pak and start spraying I did not think to record the process. If you have not seen the spray foam kit used in person or on a video as I have, then it might be too difficult to simply use right out of the box.
One key to success I found is that I had to move quickly. I knew where I wanted to apply the foam from seeing the work done in the field. I do believe anyone can do this project on their own with a little time studying first.
Also, I do highly recommend that you invest in a paper type body suit or wear old clothes, goggles, mask and gloves. It is quite messy.
If you are familiar with the product by watching it in action on video and knowing the space you want to treat, then it was a neat experience and can be somewhat satisfying to watch the foam expand and fill in the cracks and crevices. It dries quickly which is another reason you must move fast. At one point I took a small break and the nozzle got stuck and the foam would not come out because the foam dried up at the tip.
Here is the kit in action on another job.

Once I was able to make sure the HVAC duct was sealed it was time to get in there and do the work. Here is the end result.

Doing the job myself was a little more difficult than I had imagined for two reasons.
First, the area was tight and there was spot above the bathroom exhaust that was very difficult to properly seal due to accessibility.
Also, without a lot of experience using the spray foam kit I think I might have rushed things in a few spots and although I am confident I sealed all of the holes to the outside, I wonder if I missed a few spots to run the foam again to get the right R-Value.
Overall, I am happy and I look forward to taking a few thermal images once the cold weather sets in again.
Udate: August 10, 2021
When I arrived at my first destination today and got out of my air conditioned car my sunglasses fogged up on me.
The point is that it is very hot and humid today and I am working mostly from home. I have had to push my thermostat up a degree from where it was prior to the work being done because I keep getting cold.
I think that the encapsulation is really cutting down humidity which is a key ingredient to comfort issues in summer.