Like this article?
Get two free guides:
Replacement Window Report &
Home Efficiency Report
Join a community!

Learn how to move the
home comfort needle!


Save Energy
Effective Tips
From a Certified Pro
Energy Auditor
Eric Gans
Certified Energy Auditor

Residential Comfort & Energy Efficiency
Monday, September 28 2020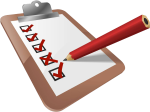 Building science principles are fascinating. When it comes to Maryland residential indoor air quality it all makes very good sense and Maryland homeowners should have basic knowledge of three important things around the house and how they are connected.

Three building science principles every homeowner should know
Air Changes per Hour
Energy Efficiency
Indoor Air Quality
Read on to learn how they all connect to one another...
Air Changes Per Hour (ACH)
Air changes per hour (ACH) can be defined as the amount of times the volume of air inside your home changes with the outside air. It is the house "breathing" in effect. If your house is calculated at 7 ACH then you can expect that on any given day and during any given hour, the inside air will exchange with outside air seven times.
ACH in new construction homes has to be very low (3 or less). New building codes for energy efficiency are making builders install energy efficient measures at the time of construction so that all of the typical leakage points are sealed before walls and ceilings go up which makes those areas very difficult to treat after they are in place (like in preexisting homes).
Energy Efficiency - Controlled vs. Uncontrolled Fresh Air
But, when we tighten up the envelope and don't allow the house to "breathe" as much we have to find solutions to create the right amount of ACH for healthy indoor air quality. The key to this is to make sure the introduction of fresh air into the building is controlled so that less energy is consumed to maintain good indoor air quality (the right amount of fresh air) rather than allowing it to infiltrate uncontrolled causing heating and cooling systems to work much, much harder.
Indoor Air Quality - What is it Actually?
So in considering indoor air quality, it is important to know that measuring indoor air quality is NOT to measure the amount of particles in the air. Indoor air quality is actually making sure that a building has enough fresh air and in a manner that is cost-effective. Good indoor air quality also goes a long way towards sustainability and the longevity of the buildings structural components.
Get Your Score Today - Home Energy Audit - BGE or Pepco
The best way to check your indoor air quality is to get a BGE or Pepco energy audit with Hometrust Remodeling. We are certified to test and calculate your indoor air quality as part of your comprehensive energy audit.
An comprehensive energy audit is a great way to have your home evaluated. Measures can be prescribed in a way that will address indoor air quality as well as energy efficiency and comfort. It is the whole house approach that ensures that you can have the best indoor air quality and a less drafty house at the same time.

________________
Written by Eric Gans
I have over 1000 energy audits under my belt in Maryland. I like to take my personal experiences with each of my audit customers and try to get the things that concern them out into the world so others can make good home improvement decisions - in the right order - according to their needs.

What do you think about the indoor air quality in your house? We want to hear in the comment section below!
Saturday, September 26 2020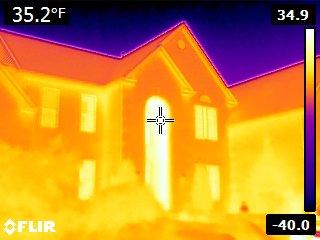 If you live in Maryland long enough you will experience a cold winter. During extreme cold events most untreated houses in our area will give in to the "pressure" and feel drafty. The heating bills go up and you may never feel warm. Before you know it the winter is over and you spent a whole lot, but you didn't end up getting much comfort in return.
Unless the envelope of your home has a pressure boundary to go along with the thermal boundary then extreme winters are likely to be costly and uncomfortable. The missing part of an insulated home is sealing up all places where air can flow from the outside to inside (infiltration) or inside to outside (exfiltration).
Most Maryland houses are in this category and are considered to be leaky.

---

Check out this 1952 Maryland Attic with a Large Thermal Bypass

---

Typical Characteristics of the Houses that Grade the Worst

As a certified professional home energy auditor with over 1000 home energy audits completed, I understand the common configuration problems that cause issues for different style houses. Having this experience gives me good insights into how to solve issues and not make them worse.
Below are a list of characteristics found in the houses with the biggest winter comfort issues:
Recessed Lights in Top Floor Ceiling

Open Chimney Damper

Unsealed Attic Access Hatches

Fiberglass Batt Insulation Installed at Attic Floor

Closets with Doors to Attic Areas

Houses Built on an Open Crawl Space

Homes with Kneewalls and Sloped Ceilings

Houses with Uninsulated Ducts

Poor Overall Attic Ventilation
This is Why it is Happening - The Stack Effect
To understand how to get a hold of the winter cold in your home, you must first understand the Stack Effect. The stack effect happens in every building and it gets its name from a fireplace and chimney. The physics behind the name is that at the base of the chimney - at the fire level - there is a "pull" or negative pressure. At the top of the chimney the smoke and heat billows out. That is the "push or burst" - the positive pressure.
In the winter our heat in our homes rises upwards. Much like a hot air balloon. We all know that hot air rises. What we have been missing for all these years is that the hot air is escaping through holes in the ceiling. And when it gets pushed through the top it gets pulled in at the bottom (crawl space, untreated basements).
To make a Maryland home more comfortable in winter the focus must be on sealing the attic floor. Disruption to the flow of warm air escaping through the ceiling will also disrupt the negative pressure, or cold air streaming in at the basement. Less negative pressure means less cold air infiltration - or less drafts. By sealing the attic, the heat can't escape and the furnace/heat pump does not have to run as long.
An energy audit through the BGE Home Performance with ENERGY STAR program is a great way to get up to speed. An energy audit, done with a great energy auditor, will guide you to how your home fares. Usually, we intrigue homeowners with easy to fix finds and advice that puts them in control.
Conclusion
In sports, one expression to describe a team or a player that is performing at peak is to say there is a "science" behind what they are doing on the court or field.
When it comes to home comfort there is a true science behind it and Hometrust has the training, knowledge and diagnostic tools to test and finally get to the source of your home comfort issue.

---
Considering an energy audit, but not sure if it will help your issue or concern?
---
________________
Written by Eric Gans
I have over 1000 energy audits under my belt in Maryland. I like to take my personal experiences with each of my audit customers and try to get the things that concern them out into the world so others can make good home improvement decisions - in the right order - according to their needs.

I would like to hear your comments about this article. Feel free to post something below...
Friday, September 04 2020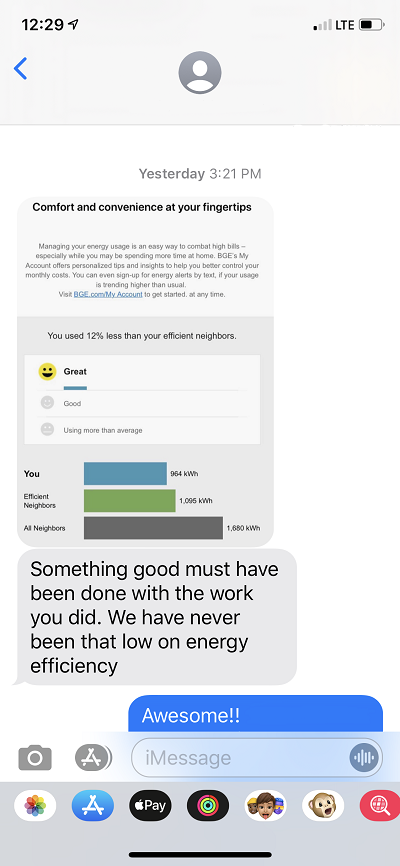 Positive customer feedback!